DeltaE is a sustainable company
In order to achieve climate neutrality in Estonia by 2050, we consider it important to set an example and help our customers to operate sustainably and save energy, the natural and living environment, as well as health.
DeltaE Engineering Office implements only those solutions that lead to actual resource savings.
If we want to achieve climate neutrality by 2050, it is not practical to make investments that do not take environmental protection into account.
Sustainable development goals of United Nations
In 2015, the United Nations Summit adopted 17 sustainable development goals. All UN Member States, including Estonia, are expected to base their policy-making on the creation of national social, environmental and economic strategies until 2030.
DeltaE can contribute to achieving the following goals:
Energy-efficient companies form a balanced ecosystem of Earth.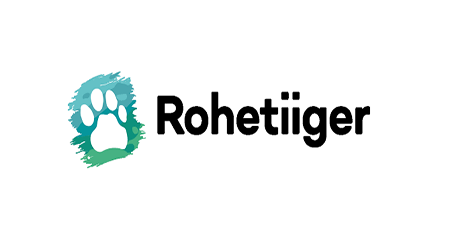 In January 2021, we joined The Green Tiger organization, which aims to increase the environmental awareness of companies and lay the foundations for a balanced economy. The Green Tiger represents companies making a tiger leap towards sustainability, brings together knowledge from researchers and NGOs, and formulates policies with the public sector.
DeltaE's role in The Green Tiger organization is to be one of the pioneers of Estonian green revolution and to help companies implement energy, resource efficiency, and environmental protection solutions. Find out about our friends here: https://rohetiiger.ee/en/
At the end of 2020, we helped the private sector to develop green investment loans that support the transition to climate neutrality and a sustainable economy. Thanks to green loans, customers can finance their environmentally friendly solutions and make their daily consumption more sustainable.
Investing in lower energy consumption, renewable energy production, and day-to-day resource efficiency will improve each company's competitive advantage.

In october, 2021, we joined Estonian small and medium sized enterprises association (EVEA). EVEAs main purpose is to protect small and medium sized enterprises and unite their voices to protect their interests.
Every year, we train more than 500 company representatives to share knowledge about energy, resource and environmental sustainability. The training focuses on actual practical solutions that can be used in any commercial real estate to ensure optimal energy costs and environmental protection.
The training is practical and the top-level specialists in their field talk about the solutions. The target groups are the public sector, construction and commercial real estate, as well as manufacturing and industry. Register for the next training HERE.
Customer money
saved (M€)
CO2 not emitted
into the atmosphere  (t)